This month, we used 9 different breweries and featured a heavy dose of high-abv beers (averaging 7.5% abv over the 4024ml).
A handful of these are completely sold out at the brewery and the rest are nearly finished. The Hometown Apricot IPA was actually not even available anywhere other than a few licensees. We'd recommend drinking everything fresh (especially the IPA's), but the Barncat, New Limburg, and Block 3 will remain just fine in a few months. The sour fans received the Grain&Grit over the Wellington lager.
Block Three |
Hype TartCherry
Foeder Aged Saison with Cherry & Boysenberry - 6.5% abv. (St. Jacobs)
Hype is a Saison base aged in Foeder fermented with a house culture of Brettanomyces and bacteria. The base beer is lightly tart with a light fruity funk, and slight oak vanilla flavour. This is the Cherry & Boysenberry variant.
Pairings: Salads and simple chicken dishes, Anything that allows the subtle fruit flavors to linger.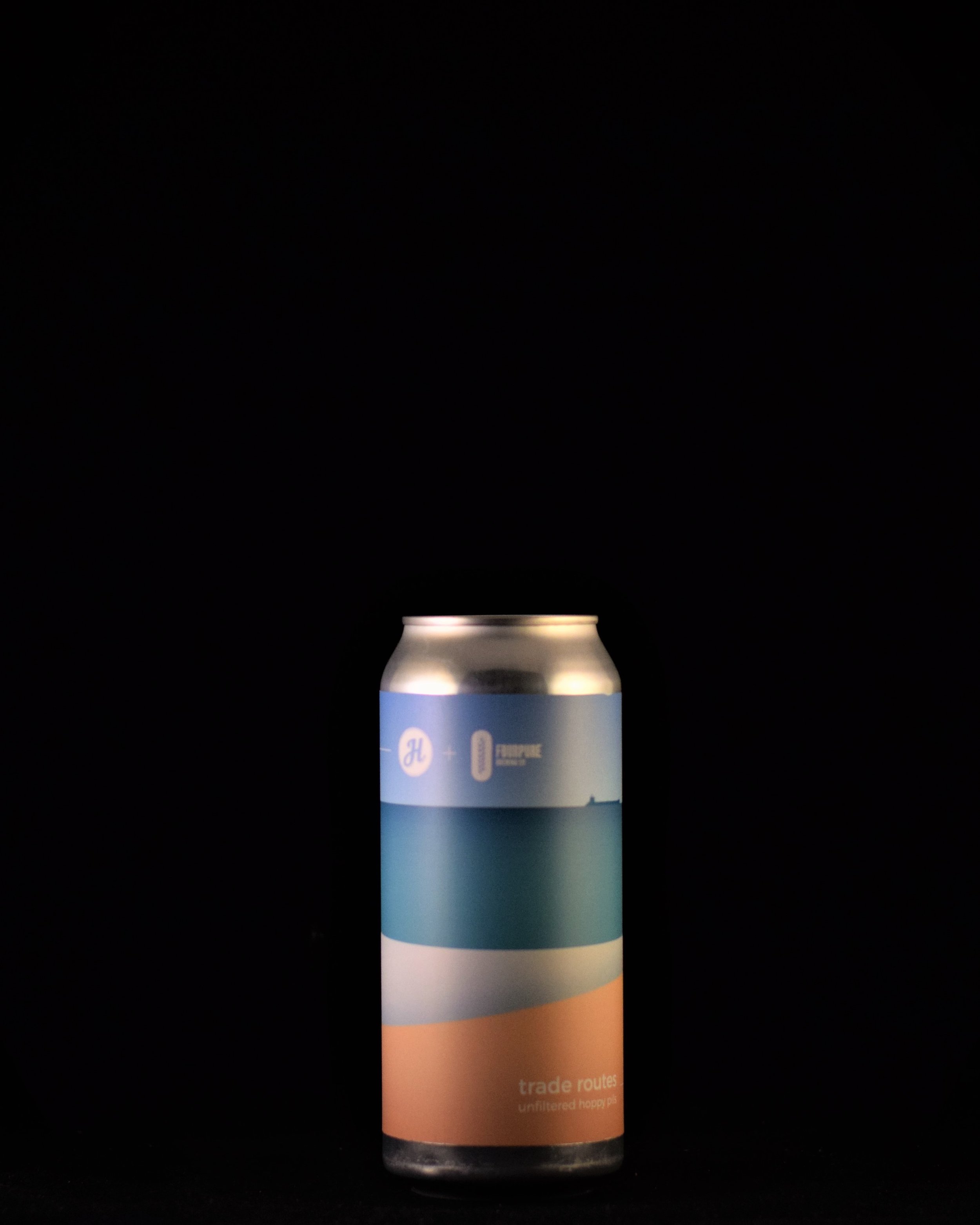 Hoppy Pilsner - 5% abv. (Toronto)
A collab brew with FourPure from London, UK. This is a hoppy, grassy tasting pilsner. Crisp and balanced with a great grain backbone; initial sweet malt gives way to an astringent bitter hop taste that lingers well into the finish. Perfect for the summer.
Pairings: Pizza and Pasta. Pilsners are the perfect match to anything carb based, especially when its accompanied with sauce or cheese.
American Barleywine - 9.5% abv. (Cambridge)
A smooth, bold American barleywine hopped solely with Columbus. English in origin, barleywines are typically sweeter and fruitier. This American style is much more bold, similar to a big IPA.
Pairings: Dark meats and chili. Fatty and robust flavors will need to accompany such a full bodied beer.
White IPA - 6.9% abv. (Niagara-on-the-lake)
Centered around big fruity hops, classic wit spices of orange peel and coriander, all fermented with their Belgian house yeast. Dry hopped with Chinook, Cascade, Mosaic, and Citra.
Pairings: Nearly anything but excellent with a Pizza. This IPA is slightly bitter yet full of citrus flavors and aromatics.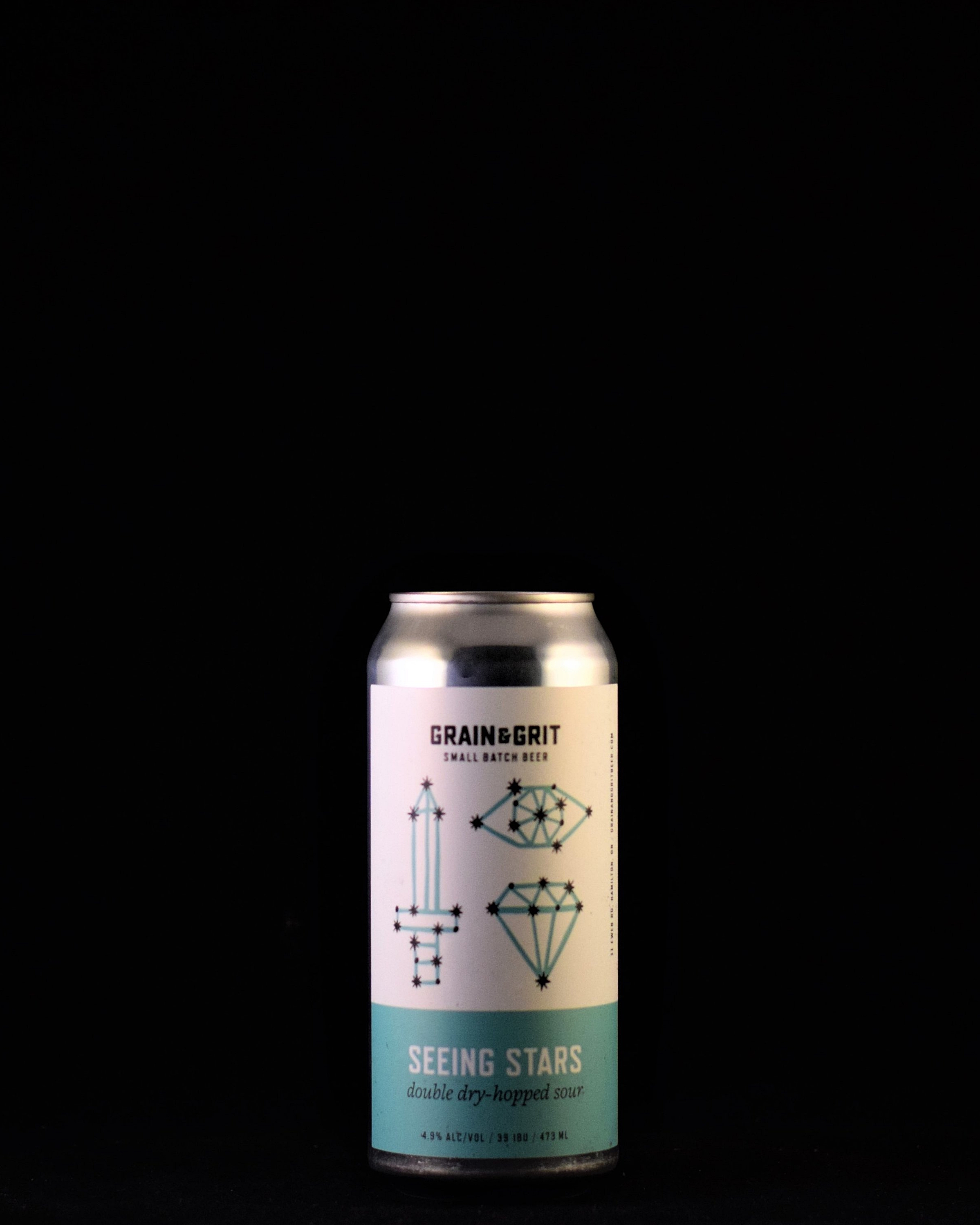 Grain & Grit |
Seeing Stars
Double Dry-hopped Sour - 4.9% abv. (Hamilton)
Double dry-hopped with Comet & Mosaic hops. Tropical fruit & citrus on the sip, followed by juicy grapefruit & lime. Finishes with an earthy sweetness that lingers.
Pairings: Typically recommend having this without food, but it pairs very well with ceviche dishes and funky cheeses.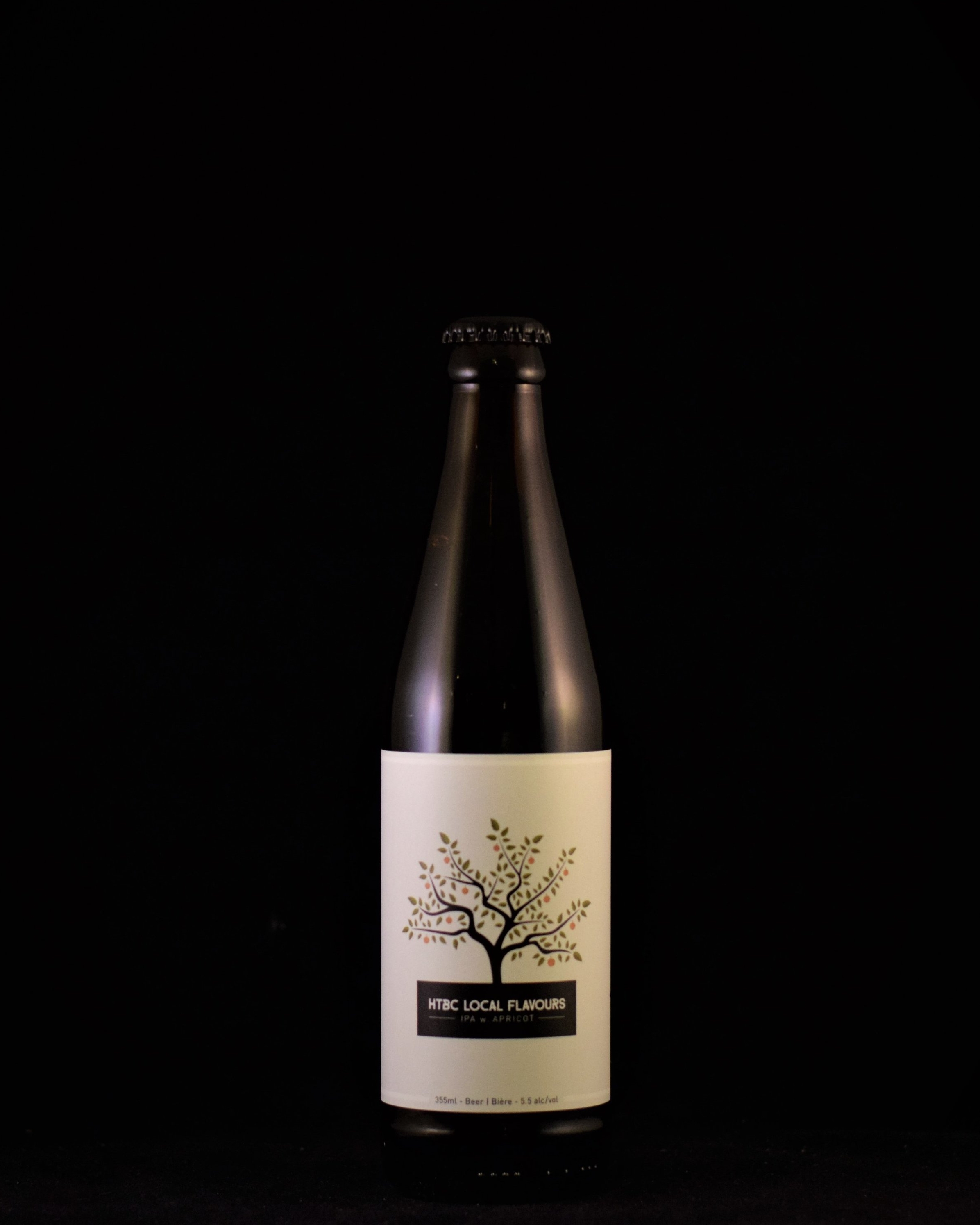 Hometown |
Local Flavours
Apricot IPA - 5.5% abv. (La Salette)
Working with local farmers to create new and different types of beer for every season. Our 1st offering in a West Coast Dry-
Hopped IPA with local hops (Centennial, Willamette, Cascade, Chinook & apricot juice.
Pairings: It's bitter yet slightly sweet due to the apricot. You can have this with a multitude of options but it tastes great with cheese. It also tends to make spicy foods even spicier.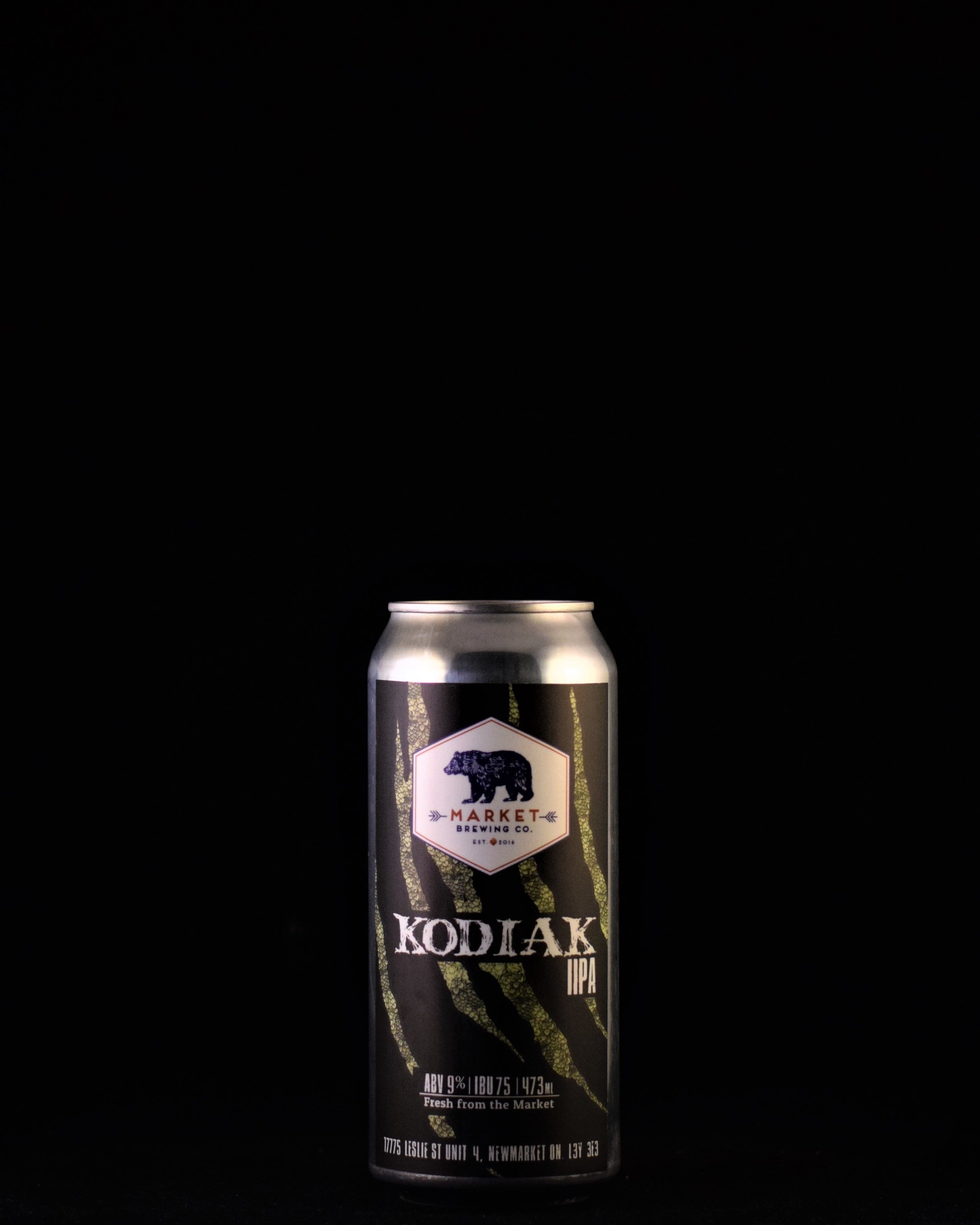 Double IPA - 9% abv. (Newmarket)
A big bear of a beer. Ridiculously dry hopped with El Dorado, Amarillo, Mosaic and Huell Melon. Aromas of mango, pineapple, stone fruit and pine. Don't get too close or it will rip your face off.
Pairings: Roasted chicken. Fatty foods are key in pairing with DIPA. The bitterness cuts through the fatty meat perfectly, refreshing your palate.
Belgian Dubbel - 7.5% abv. (Simcoe)
Originating from the Trappist Abbey in Westmalle, dubbel (double) refers to higher alcohol content. The base is pilsner malts and the flavor profile mostly comes from the dark candi sugar which was caramelized right at the brewery.
Pairings: Charcuterie boards with a focus on English cheeses. The sweet berry, dark fruit, and slightly nutty flavours are well balanced and this makes it the perfect partner to cured meats and cheese.
Imperial Wheat Lager - 10.2% abv. (Guelph)
Brewed with Forked River (London, ON) this one-of-a-kind beer is a slow sipper. This Orange Wheat Lager has a textured and bready malt body, subtle hop presence from the addition of Noble and Amarillo hops, and a generous addition of zest from tangelo oranges.
Pairings: Chicken wings and sharp cheeses. This beer is full of flavor, so it needs something equally large in flavor to balance out.
Glassware etiquette: We recommend using any tulip shape glass for all of these beers, and a pilsner glass (tall and narrow) for the pilsner. IPA glasses work great also. For simplicity, you can use a "teku" for any style of beer, always.