Canada day long weekend 2018
We traded in the slow sippers for thirst quenchers to celebrate Canada Day long weekend. Enjoy 7L of delicious, refreshing beer all weekend long.
Read below to learn about each beer you received.
Disclaimer: one or two slow sippers may have made their way into this curation.
NE-Style Pale Ale - 6.0% abv. (Markham)
Summer Pale Ale features a three hop blend of Simcoe, Mosaic, and Southern Passion for a unique mix of mango, tangerine and pine notes. We use a combination of oats and spelt for a soft mouthfeel and hazy appearance, as well as a unique yeast blend for additional tropical fruit character. Hazy, soft, and super drinkable, we know this will go perfectly with warm weather.
Pairings: BBQ Chicken and Fish, Spicy Foods
Dark Lager - 5% abv. (Varna)
Made out in the countryside of Lake Huron, this is the most refreshing dark lager you'll ever find. It has natural coffee and chocolate notes without the heaviness you typically find in these styles. No overly sweet body or ashy finish either. You typically don't think dark beers in the summer, but this goes down so smooth.
Pairings: BBQ Chicken and Hot Dogs, Mild Cheese, Fish, Pizza
Belgian Tripel - 9.0% abv. (Simcoe)
It is a highly carbonated golden ale which relies heavily on the flavours produced by our yeast during a longer than average period of bottle conditioning. This beer is very easy drinking, despite its strength, and features an aroma of subtle spice mingled with a generous yeast character. The strength, balanced by a slight malty sweetness and generous carbonation. To be served with a healthy head of foam.
Pairings: BBQ Veggies, Ham, Fresh Basil
Hefeweizen - 5.4% abv. (Niagara-on-the-lake)
Hefe for yeast, weizen for wheat. Fermented with German-born ale yeast known for its pronounced flavours of clove and banana. Embrace the season with this perfect Spring/Summer beer.
Pairings: BBQ Chicken and Sausage, Mild Cheese, Fish, Pizza.
Berliner Weisse - 4.2% abv. (Niagara-on-the-lake)
This brew is soured in our brew kettle, giving a mild tartness and puckering mouth feel. A light bodied, refreshing brew.
Pairings: BBQ Chicken and Sausage, Bold Cheese, Fish, Pizza.
Raspberry Rhubarb Saison - 8.0% abv. (Ottawa)
Loaded with fresh Ontario-grown rhubarb and pumped full of juicy raspberries, this farmhouse ale is tailor-made for a warm day outside. Earthy, spicy, crisp and dry yeast notes complement tart rhubarb and raspberry character. This beer pours a pleasant deep pink with rose-coloured head.
Pairings: Dominion City recommends pairing with triple cream cheese, sturgeon, molten lava cake.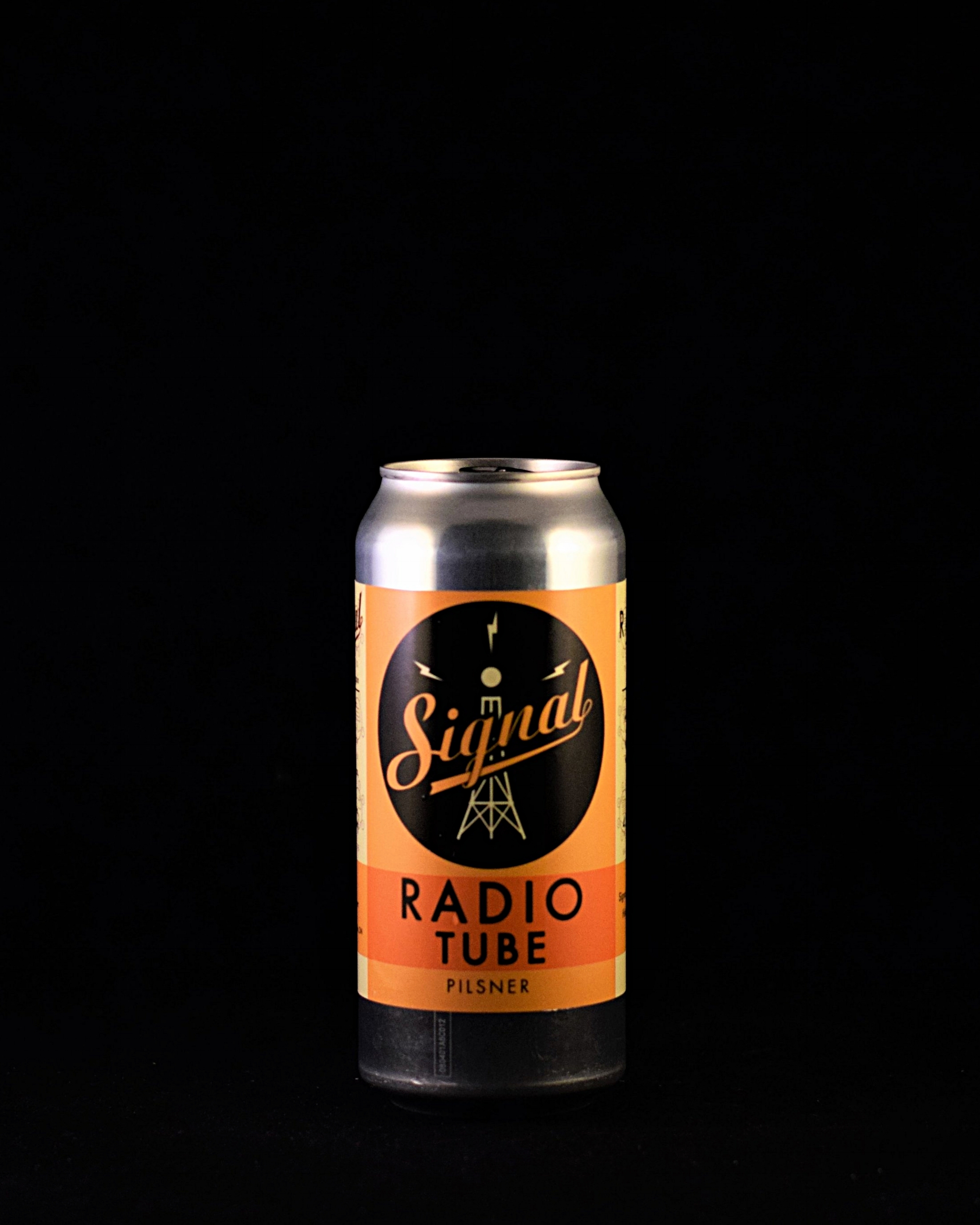 Pilsner - 4.5% abv. (Corbyville)
While light and refreshing, Radio Tube packs a ton of flavour, delicately combining gentle notes of biscuit with a pleasantly bitter hop character. We enjoy it with grilled halibut served in a creamy dill sauce on the patio. Ingredients: Pilsner, Carahell and Carafoam malts, and Saaz hops.
Pairings: BBQ Chicken and Sausage, Mild Cheese, Fish, Pizza.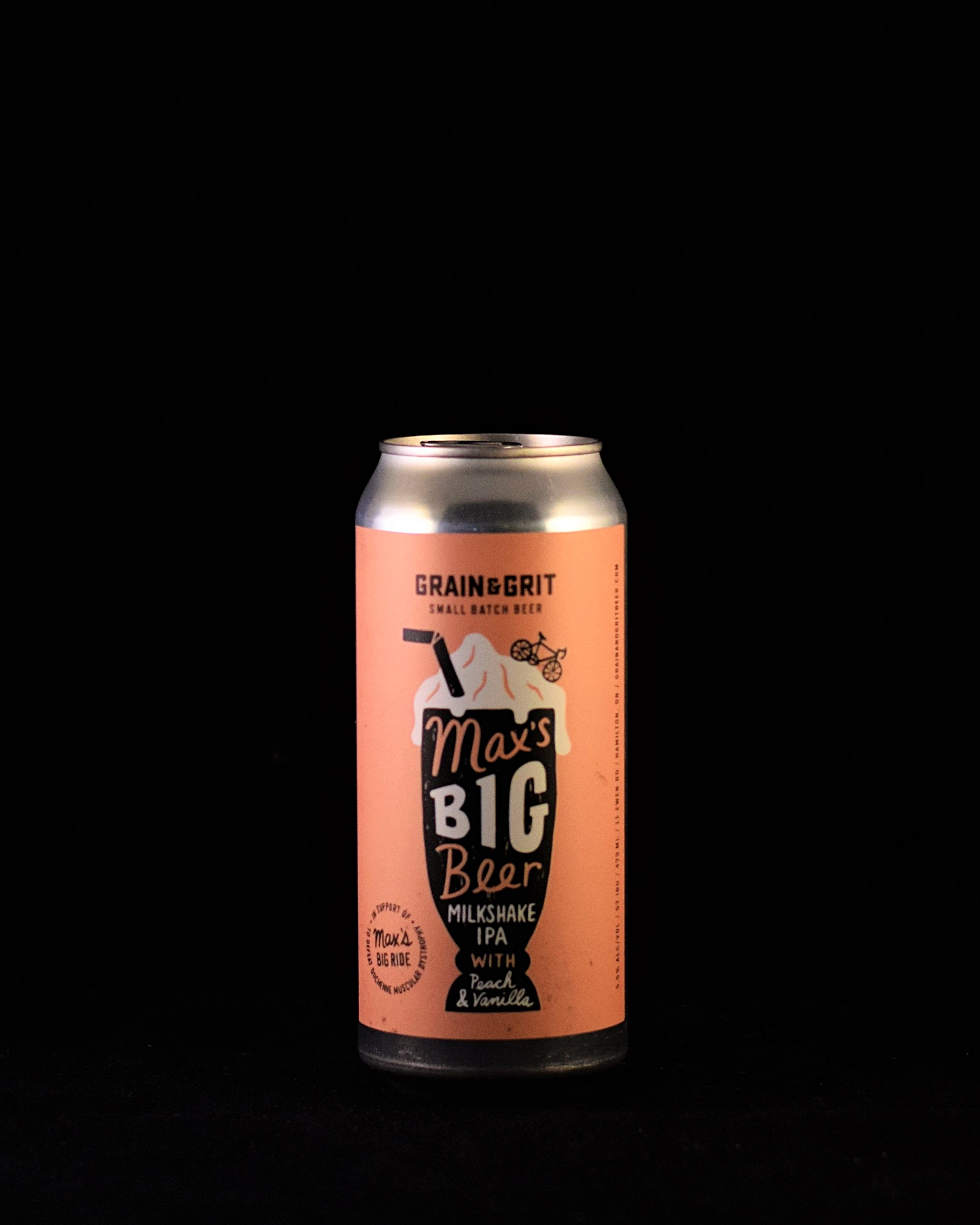 Milkshake IPA - 5.5% abv. (Hamilton)
Max's Big Beer is a Milkshake IPA with peach and vanilla. Max has Duchenne muscular dystrophy, and over the past three years he and his father Andrew have raised more than $140,000 for research into the disease through Max's Big Ride, a 600 km trip from Hamilton to Ottawa that they take via cargobike each summer.
Pairings: Spicy BBQ, Burgers, Citrus Desserts
Wheat - 4.8% abv. (Zurich)
An incredibly easy drinking wheat beer. Canned for the first time ever, the run was so small that owner/brewmaster had to cross out the original 750ml label and write in 473ml above it.
Pairings: BBQ Chicken and Sausage, Mild Cheese, Fish, Pizza.
Lager - 5% abv. (Zurich)
A lager made from a strain of yeast from Zurich, Switzerland. Being located in Zurich, ON; when owner/brewmaster heard about this strain being released in the US, he had to have it. This strain of yeast provides so much flavor despite going down as easy as possible.
Pairings: BBQ Chicken and Sausage, Mild Cheese, Fish, Pizza.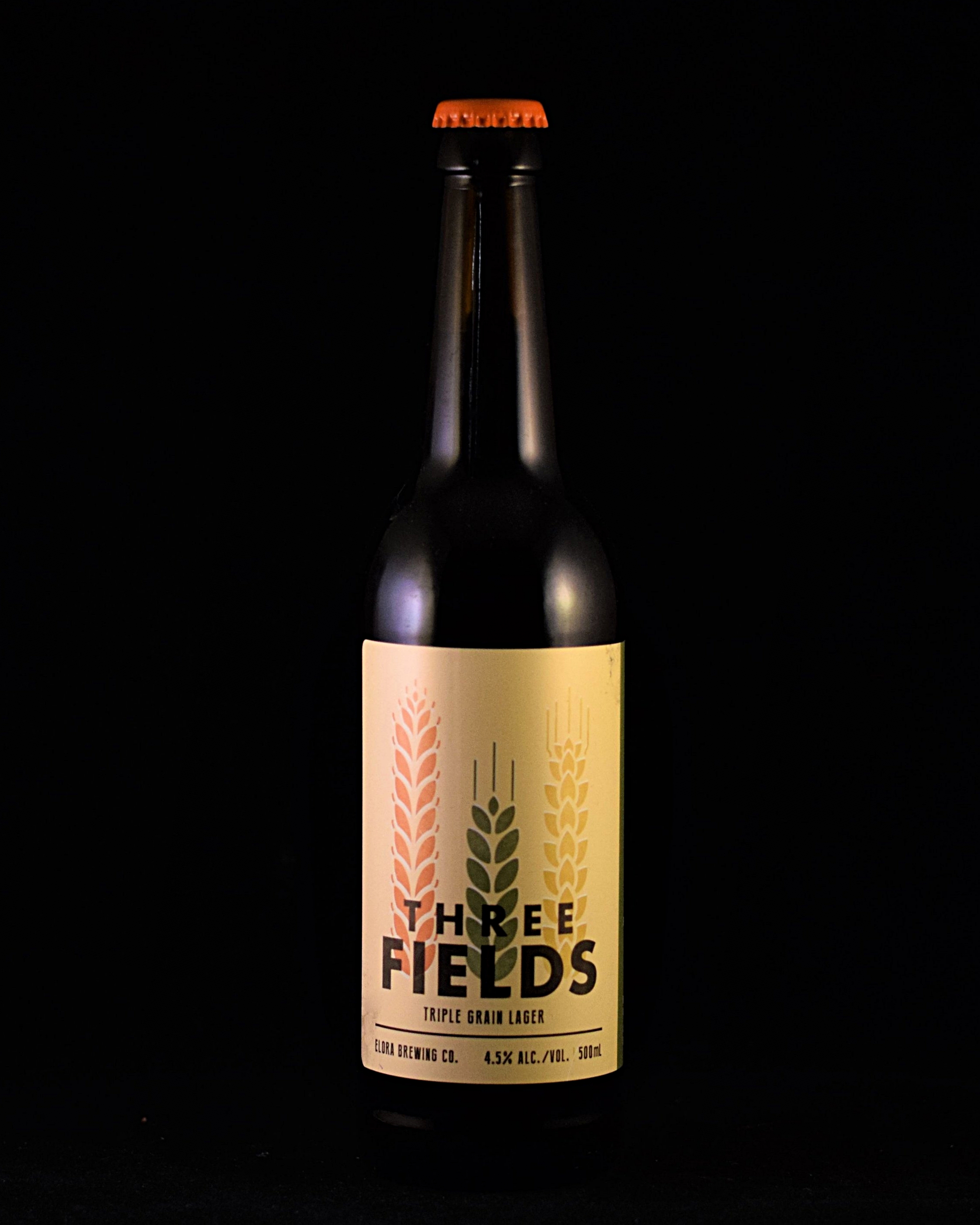 Lager - 4.5% abv. (Elora)
A unique blend of barley, rye, and wheat, Three Fields is a distinct lager that captures the rich agricultural heritage of Elora. Experience a smooth and balanced mouth feel that finishes light, crisp, and refreshing.
Pairings: BBQ Chicken and Sausage, Mild Cheese, Fish, Pizza.
Blackberry Gose - 4.1% abv. (Barrie)
24 hours of souring in the kettle, some freshly toasted coriander seed, and sea salt help to make this wheat-forward style a bit tart, extremely thirst-quenching but with a delicate, briny finish. After fermenting with our house strain, we aged it on puréed blackberries bringing out an immense depth of fruit flavour. Purplish-pink in colour, with a juicy blackberry character that leads to a light citrus and pepper note.
Pairings: Spicy BBQ, All cheeses
Dry-Hopped Lager - 5.4% abv. (Barrie)
This dry hopped lager was made for that Spring feeling. It uses Simcoe, Mosaic, and Azacca hops for notes of tropical fruit, mangoes, citrus, and just a hint of pine. Pilsner and Vienna malts provide an understated but elegant background of crackers, fresh bread, and a touch of sweetness. Fermentation with a lager yeast and extended cold conditioning provide a crisp and invigorating finish and allow the hops to really shine through.
Pairings: BBQ Chicken and Sausage, Mild Cheese, Fish, Pizza.
White IIPA - 8% abv. (Newmarket)
An Imperial White Ipa with Kumquat purée and in collaboration with rock band, Big Wreck.
This beer will make you scream at the top of your lungs "Man, I really love that beer". Huge citrus aromas, a bright bitterness that dances atop a crisp wheat backbone. The perfect complement to summer nights and rock 'n roll.
Pairings: Spicy BBQ, Burgers, Citrus Desserts
Happy Canada Day!
Let us know which beers you enjoyed most and if you wanna see a similar format again!