This month, we sourced from the shores of lake Huron, Thunder Bay, Ottawa, and everything in between.
3 very different IPAs (vermont, double, and west coast), a full-bodied helles lager, a foeder aged rustic ale bursting with flavors of peach and apricot, a watermelon infused wheat beer, a tangerine sour that tastes like a mimosa, and a little zesty farmhouse ale for some lucky early bird customers.
Juicy and refreshing; perfect for helping you enjoy this wonderfully hot summer.
Fruited Sour - 5.0% abv. (Markham)
This kettle sour is loaded with over 400lbs of Tangerine puree for massive juicy orange flavour and clean acidity. Using their typical base of German Pilsner malt with wheat and oats for a touch of bready malt character. It drinks like a mimosa.
Pairings: Bacon, waffles, eggs, mixed greens.
Rustic Ale - 5.5% abv. (Cambridge)
This rustic age is bursting with flavors of peach and apricot; tart at first sip, but quickly mellows out as you keep sipping. @Barncatales: Named after the Egyptian cat goddess, Bastet is a golden sour ale aged in our French oak foeder. As we only only pull 60% of the finished beer from the foeder at a time, a portion of this beer is now 20 months old. Re-fermented in the bottle with Champagne yeast and bottle conditioned for 4 months prior to release.
Pairings: Mixed greens, oysters, soft cheeses.
IPA - 6.5% abv. (Ottawa)
Inspired by Vermont brewers pushing the boundaries of the IPA style with massive tropical hop flavour, balanced bitterness, expressive yeast character and rich malt body. Sunsplit was brewed with loads of oats, intemperate hopping rates and a deliberate lack of filtering or fining.
Pairings: Pork chops, blue triple cream cheese, pizza.
West Coast IPA - 6.5% abv. (Thunder Bay)
An American IPA brewed with 2 row pale ale malt, two different types of caramel malt and a small amount of wheat malt for foam retention. It uses typical Pacific Northwest hops with four additions in the kettle plus additional dry hopping (Columbus, Centennial, Horizon, Azacca). The aroma and flavour from these hops is citrusy, herbal and some grapefruit. It finishes dry and is quite bitter. Best served slightly cold with a big head to appreciate the aroma.
Pairings: BBQ Chicken and Sausage.
Imperial IPA - 8.8% abv. (Barrie)
Deep orange in colour with a haze that leaves it looking like a ripe piece of mango. Aromas of mangos, sweet pineapple, orange peel and a hint of pine. Upfront the flavour is dominated by sweet tropical fruits, moves to citrus and finishes with a resinous, firm bitterness. A warming character lets you know it is high abv without overpowering the finish.
Pairings: Fatty foods are key; try chicken breast with a butter sauce and potatoes with an aioli dip.
Fruited Wheat Ale - 4.5% abv. (Toronto)
A nod to the fruit stands that line Kensington Market, Watermelon Wheat is a light and crisp wheat ale fermented with all-natural watermelon juice, resulting in a mild and enjoyable watermelon flavour and aroma.
Pairings: Spicy BBQ, Burgers, Citrus Desserts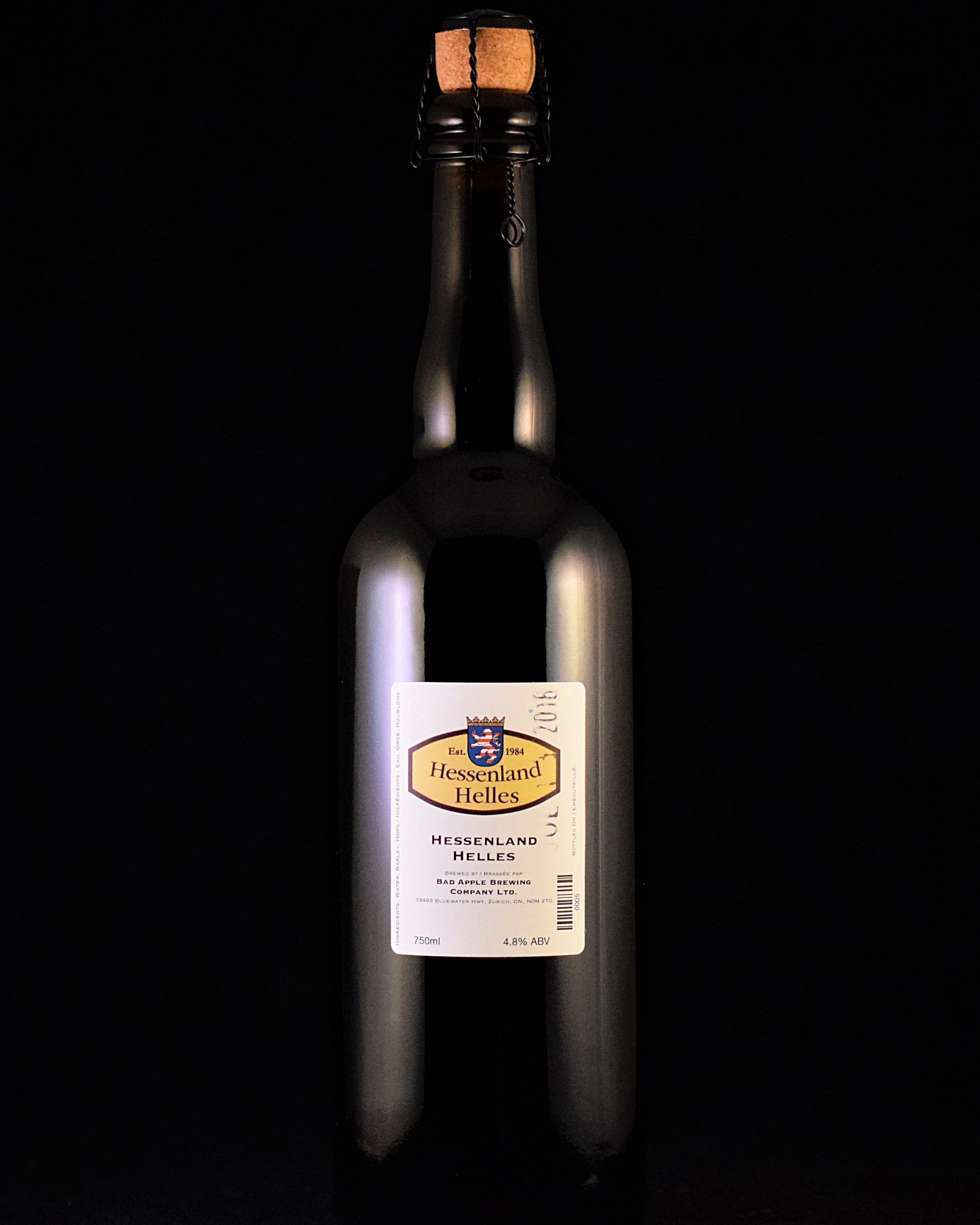 Helles Lager - 4.8% abv. (Zurich)
A golden coloured, full-bodied helles lager.
Pairings: BBQ Chicken and Sausage, Mild Cheese, Fish, Pizza.
Early Bird Sale Mystery Beer:
Farmhouse Ale - 5.7% abv. (Toronto)
A balanced presentation of herbal and grassy hop notes, tropical yeast character, and a subtle citrus tartness. Pours a bright straw colour with a visible haze. Lemon curd, pineapple, and elderflower are some of the aromas first appearing. Following that notes of peach and lemongrass round out this interpretation of a drinkable american farmhouse ale.
Pairings: Fish, BBQ, desserts.